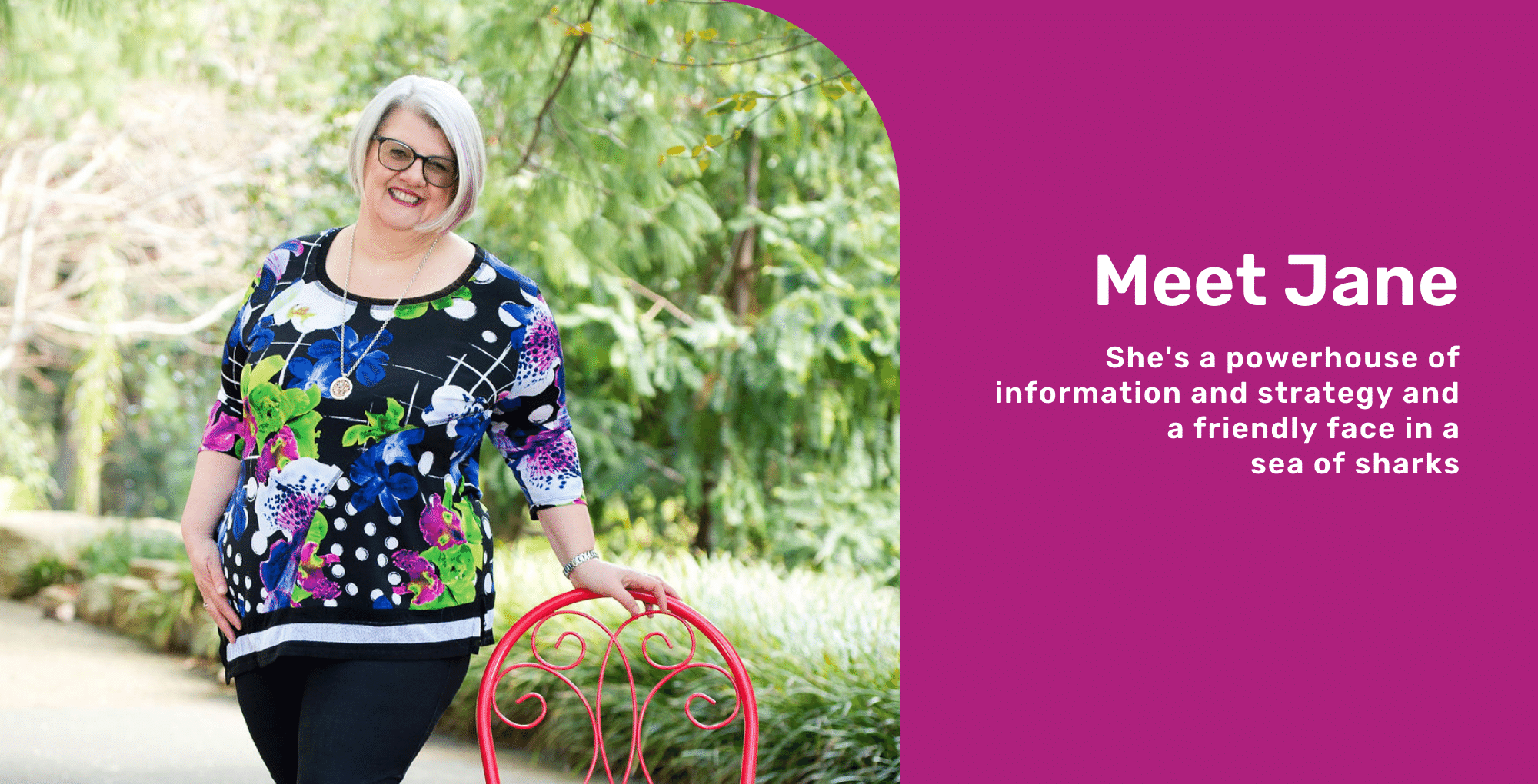 How Jane Works
Jane goes against the grain. She's a female independent financial advisor who is out to challenge the traditional financial planning service model. 
Rather than working for any of the big financial companies, her interests lie in her clients and their personal satisfaction. She is the only female independent financial advisor operating near Hobart in Tasmania who offers a fully transparent hourly fee pricing structure.
She doesn't take commissions.
She wants her clients to feel in control of their own finances. She wants to help them alleviate any financial stress, guide them to set up their financial future in a way that lets them get a good nights sleep. She advises clients on how to protect their finances, grow their wealth and plan for the future they want. Jane helps her clients feel in control of their finances and work towards their own financial goals so they can feel secure and reach their financial goals.
Jane's story
Jane is a lateral thinker whose natural curiosity and vitality enable her to think outside the box and apply fresh ideas and creative approaches to fit the unique needs of each of her clients
As a committed financial adviser, Jane works with a broad range of clients, and is particularly passionate about helping women and supporting small business owners to successfully manage, grow and develop their businesses. Her love for small business has come out of her own experience in operating successful family businesses for 30 years.
Focussing on transparency and accountability, Jane has an ability to cut through the noise, demystify complex processes and create a streamlined approach to financial planning and advice.
Organised, strategic and task oriented, Jane is good at asking the tough questions and is a clear, calm and unflappable communicator. Her goal is always to do everything she can to help her clients to reach their financial and personal potential.
Client Testimonials
Read what our clients have to say.
Need advice?​
There's no one quite like you, which is why we adapt our core advice offering to your unique circumstances. Whether you're an individual, part of a couple, have a family or own a business, we offer sound financial advice, designed to improve your financial wellbeing and to help you to do well.